Valparaiso, Indiana
This thriving community, county seat of Porter
County, is a well known educational center and has
many active business and industrial firms.
Pub. by Harvey's Studio, P. O. Box 85, Valparaiso, Ind.
Dexter Press, Inc., West Nyack, New York
73513-B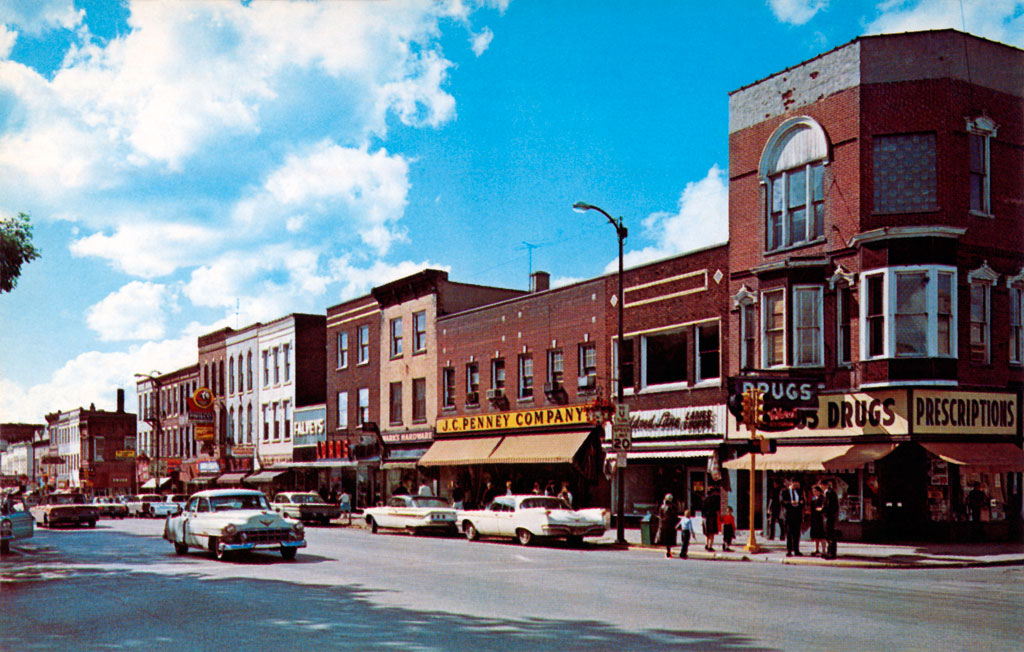 Scanning, digitally cleaning and enhancing all these postcards,
locating, adding street and map view, and running this site costs a great deal
so won't you please consider making a donation.
Doing so is fast, safe, and easy through PayPal's online service.
Or, simpler, click on an advertisement banner every so now and then ;).