Holiday Inn
The World's Innkeeper
Opposite 500 Mile Race Track
Indianapolis, Indiana
Ph: 241-8301 – AC: 317
Air-conditioning – Swimming pool – Advance
reservations – Telephone in every room – Meet-
ing facilities for all occasions – Bonded baby
sitters – House Physicians – Children under 12
admitted free – Baby beds – Free ice – Appetiz-
ing food served – Valet and laundry service –
Wall-towall carpeting – All tile baths – Tele-
vision – Museum of Auto Racing – 18 hole PGA
Golf Course.
Curtechcolor 3-D Natural Color Reproduction (Reg. U. S. A. Pat. Off.)
ODK-2216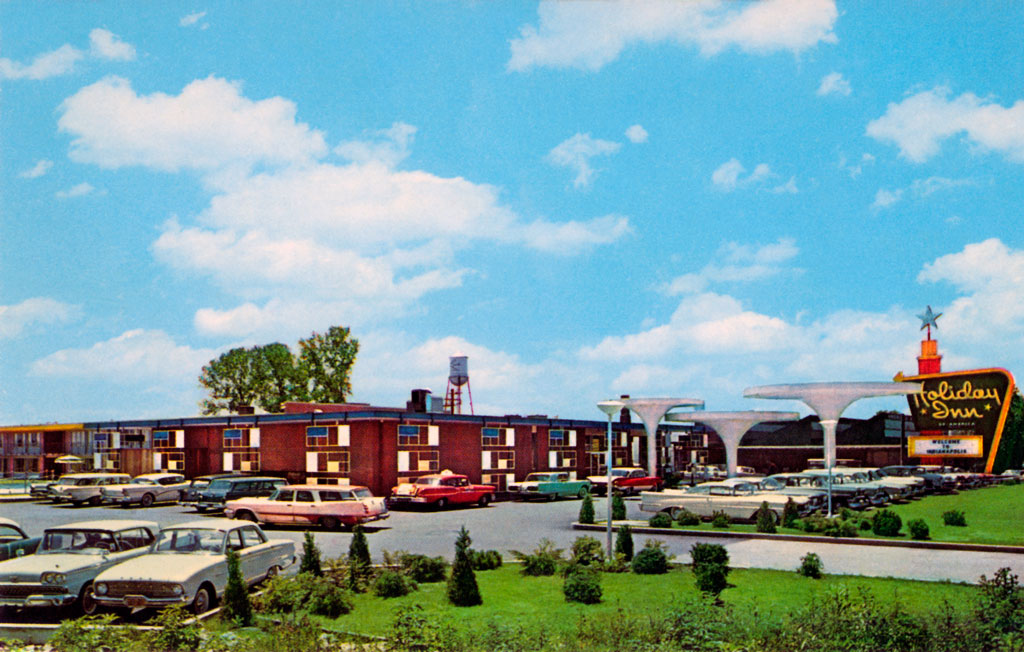 What remains is a vacant lot...
Scanning, digitally cleaning and enhancing all these postcards,
locating, adding street and map view, and running this site costs a great deal
so won't you please consider making a donation.
Doing so is fast, safe, and easy through PayPal's online service.
Or, simpler, click on an advertisement banner every so now and then ;).