Tom-Ann Restaurant
U.S. Highway 411 at
Chattsworth, Georgia
Located at foot of Fort Mountain (at Adco Motel).
Steaks – Chops – Sugar Cured Country Ham.
We specialize in home cooking.
Just plain good food.
Color Photo by Gene Aiken
Color-King Natural Color Views
A Natural Color Card by W. M. Cline Co., Chattanooga, Tennessee
42610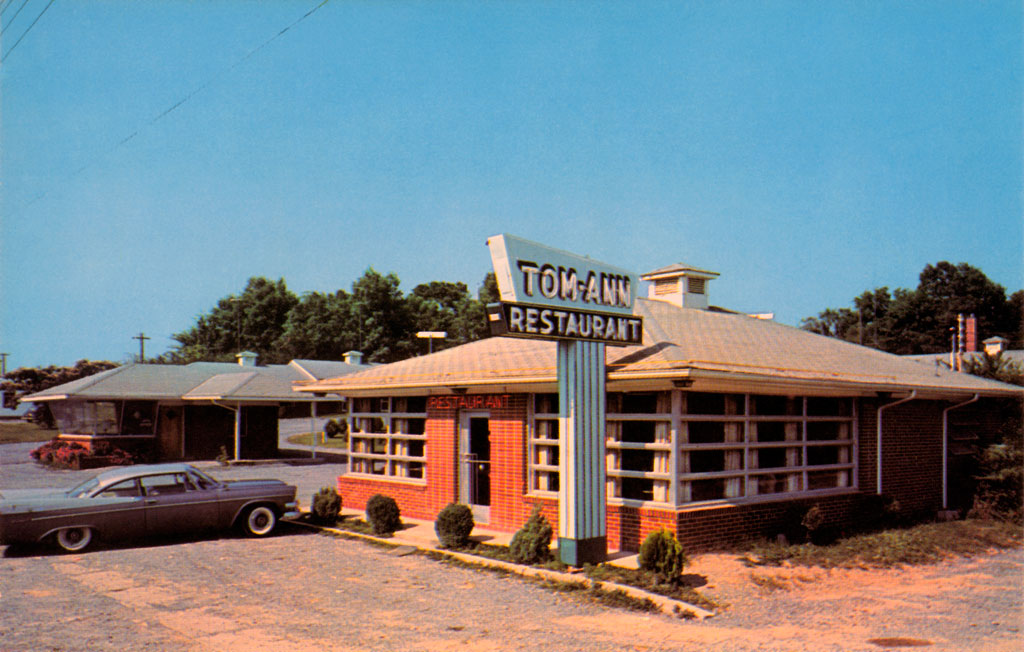 Scanning, digitally cleaning and enhancing all these postcards,
locating, adding street and map view, and running this site costs a great deal
so won't you please consider making a donation.
Doing so is fast, safe, and easy through PayPal's online service.
Or, simpler, click on an advertisement banner every so now and then ;).