Merry Acres Restaurant
Located on U. S. Highway 82 North
Albany, Georgia
In the Heart of the Deep South, in this
Restaurant you will find really excellent
Food and Hospitality: You will also enjoy
the Beautiful Grounds and Flowers.
Colorama, P. O. Box 1461, Columbus, Georgia
C–14062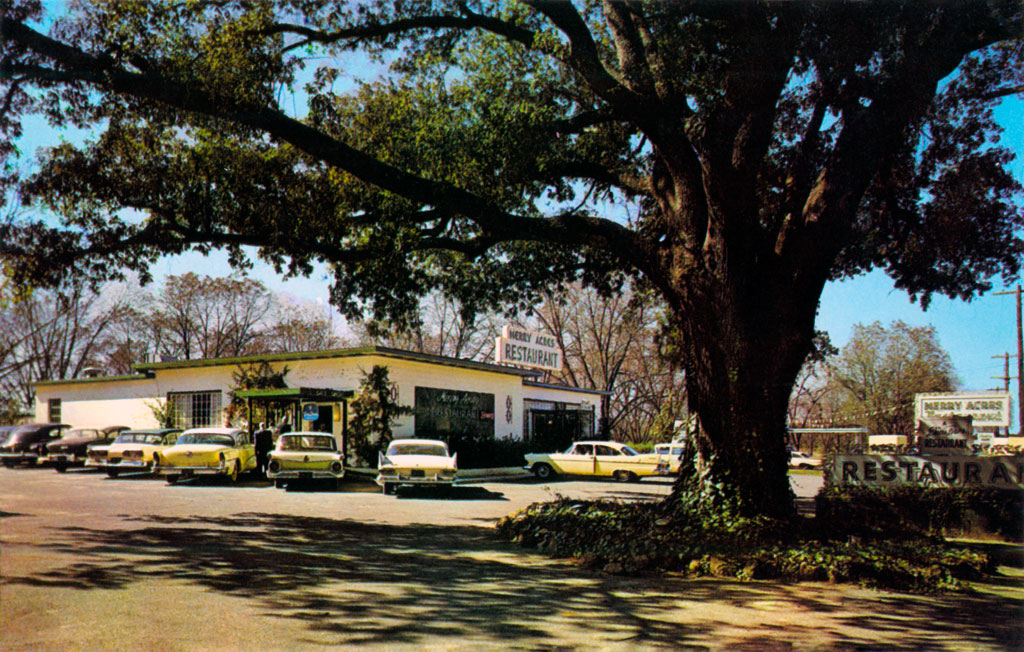 Rebuilt, and the magnificant tree is gone
Merry Acres Restaurant
1504 Dawson Road
Albany, GA 31707
(229) 439-2261

Scanning, digitally cleaning and enhancing all these postcards,
locating, adding street and map view, and running this site costs a great deal
so won't you please consider making a donation.
Doing so is fast, safe, and easy through PayPal's online service.
Or, simpler, click on an advertisement banner every so now and then ;).