Entrance to the Municipal Beach on Treasure Isle
Beach, near St. Petersburg, Florida.
Photo by Jim G. Malas
Koppel Color Cards, Hawthorne, N. J.
Florida Natural Color, Inc., 101 N.W. 176th St., Miami 69, Fla.
FNC 4426
57002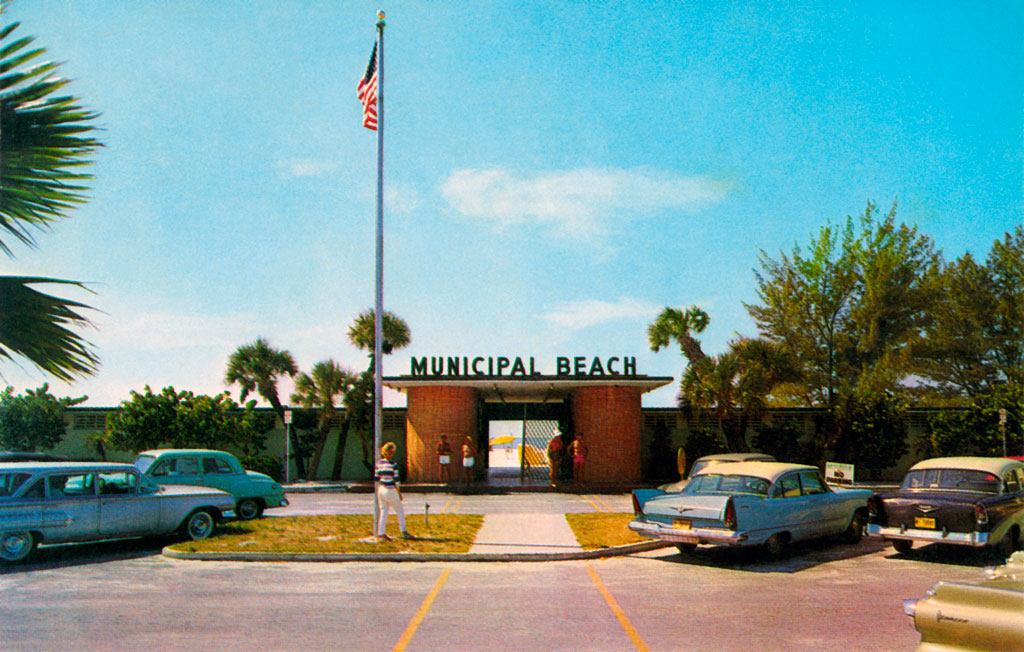 Scanning, digitally cleaning and enhancing all these postcards,
locating, adding street and map view, and running this site costs a great deal
so won't you please consider making a donation.
Doing so is fast, safe, and easy through PayPal's online service.
Or, simpler, click on an advertisement banner every so now and then ;).