The Terminal at Tampa International Airport, Tampa, Florida.
Color photo by Ward Beckett
Color Card by Ward Beckett - Clearwater, Fla.
T-1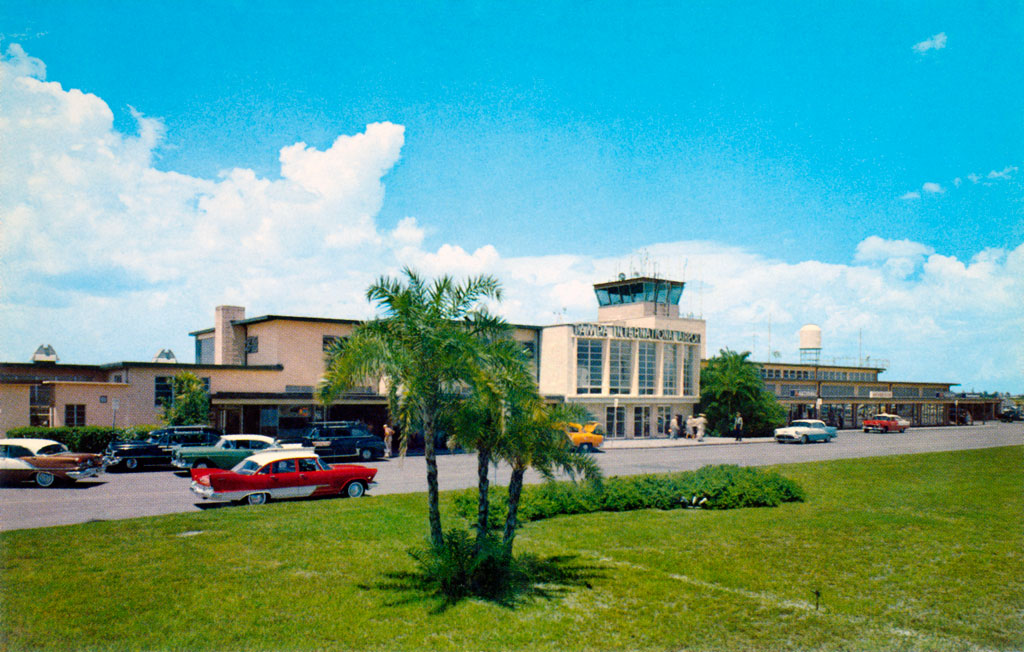 It changed quite a bit, over the years...
Tampa International Airport
4100 George J Bean Inbnd Pkwy #3297
Tampa, Florida 33614
(813) 870-8700
www.tampaairport.com
Scanning, digitally cleaning and enhancing all these postcards,
locating, adding street and map view, and running this site costs a great deal
so won't you please consider making a donation.
Doing so is fast, safe, and easy through PayPal's online service.
Or, simpler, click on an advertisement banner every so now and then ;).