1924 Ninth St., North Phone 52-2414
St. Petersburg 2, Fla.
New modern, efficiency apartments and motel rooms.
Air-conditioned and electrically heated for year 'round
comfort. Tile baths with tub and shower. Free television
in all units. Beautiful surroundings. Bus at door. Three
minutes to center of town. Betty and Henry Hockl, Jr.,
Owners-Mgrs.
Color Card by Ward Beckett - Clearwater, Fla.
29000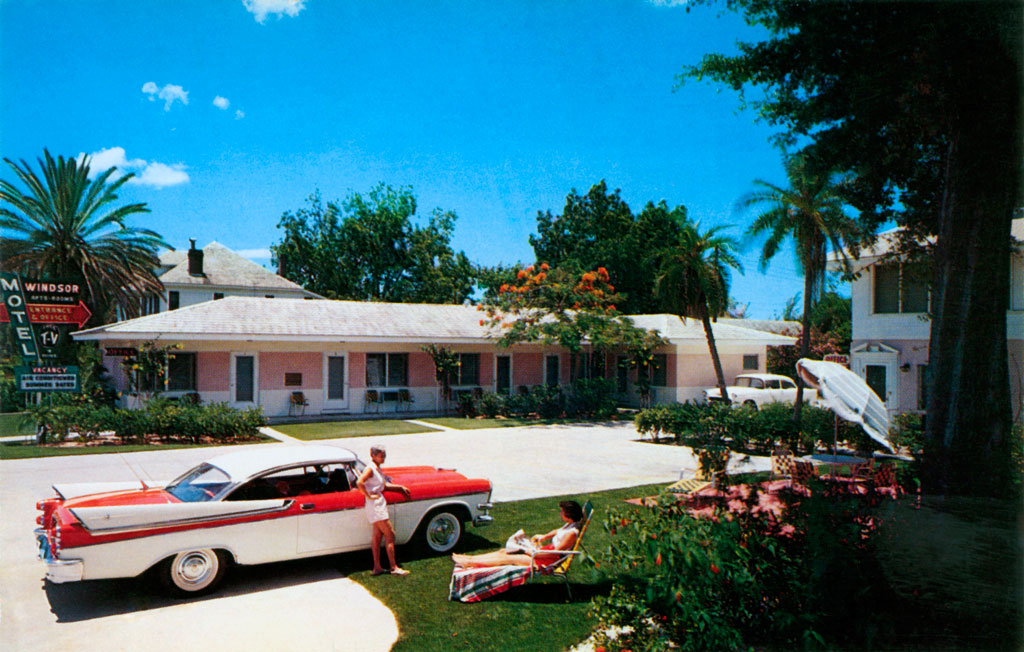 Scanning, digitally cleaning and enhancing all these postcards,
locating, adding street and map view, and running this site costs a great deal
so won't you please consider making a donation.
Doing so is fast, safe, and easy through PayPal's online service.
Or, simpler, click on an advertisement banner every so now and then ;).