The Dolphin Motel
1350 - 34th Street North (U.S. 19)
St. Petersburg 13, Florida
47 beautifully furnished rooms and apartments.
Wall-to-wall carpeting. Tile baths. Heated and
air-conditioned. Coffee shop. TV. Shuffleboard.
Swimming pool. Phone: 896-3148.
Color Card by Ward Beckett - Clearwater, Fla.
38690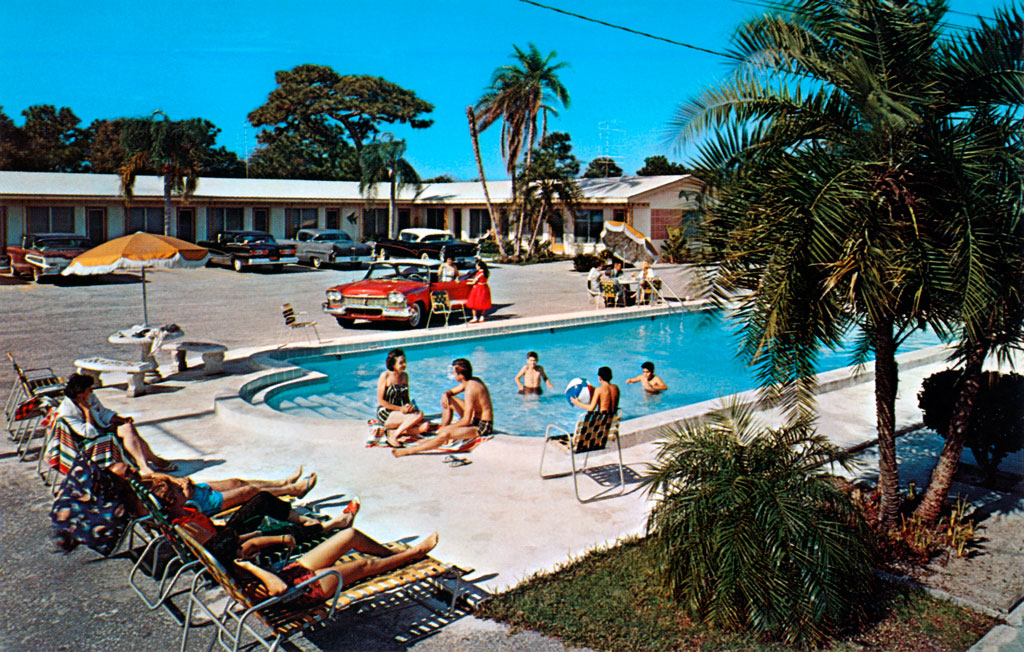 Florida Dolphin Motel
6801 Sunset Way
St Pete Beach, FL 33706
(727) 360-7233
www.floridadolphin.com
Scanning, digitally cleaning and enhancing all these postcards,
locating, adding street and map view, and running this site costs a great deal
so won't you please consider making a donation.
Doing so is fast, safe, and easy through PayPal's online service.
Or, simpler, click on an advertisement banner every so now and then ;).