Georgian Terrace
Efficiency Apartments, Air Conditioned, T.V. in every
room. Heated swimming pool. Room phones. On the
world's most beautiful beaches. Phone AD 4-2144,
Rt. 3, Box 193-A, Panama City, Fla. 13 Miles West of
Panama City, Fla. on U. S. 98. Your Hosts - Len and
Louise Graham.
Pub. by Boyle Studios, 119 Harrison Ave., Panama City, Fla.
Genuine Natural Color Made by Dexter Press, Inc., West Nyack, N. Y.
21118-B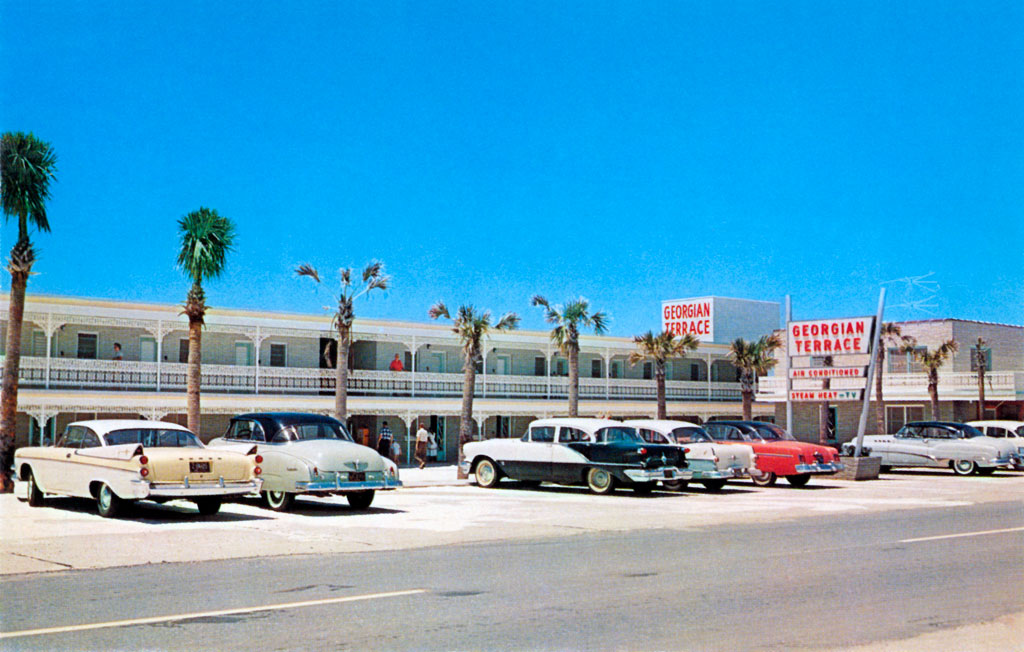 Apparently, it had to make way for new development...
Ocean Reef Condominiums
14415 Front Beach Road, #605
Panama City Beach, FL 32413
www.oceanreefpcb.com
Scanning, digitally cleaning and enhancing all these postcards,
locating, adding street and map view, and running this site costs a great deal
so won't you please consider making a donation.
Doing so is fast, safe, and easy through PayPal's online service.
Or, simpler, click on an advertisement banner every so now and then ;).