1915 S. Ocean Drive, A1A, Hallandale Beach, Fla.
Heated Fresh Water Pool - Kiddie Poll - "Pink
Lady" Cocktail Lounge - Coffee
Shoppe and Restaurant - Kitchenette Apts.
Rooms and Suites - All 100% Air Conditioned
and Heated - Free TV in all rooms - Park at
your door - 5 minutes to Dog Track, Gulf-
stream Race Track, Dania Jai-Alai and 3 Golf
Courses - Water Skiing - Fishing - Shuffleboard.
Telephone WAbash 2-3441.
The House of Kent, North Miami Beach, Fla.
C–16433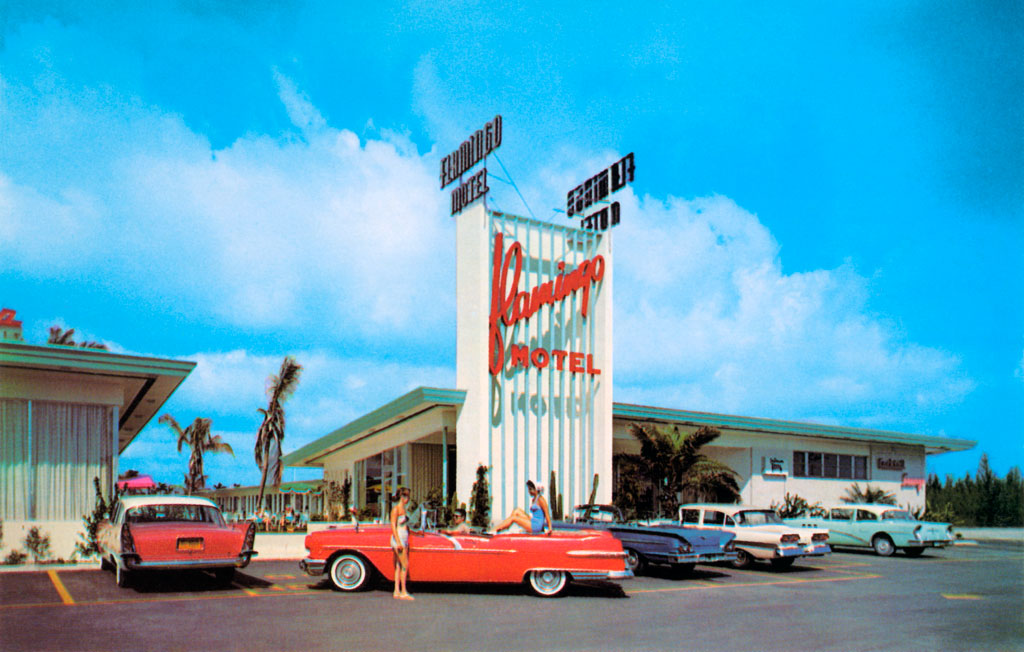 Tore down and replaced by the Chelsea Bayview Condominium
1913 South Ocean Drive
Hallandale, FL 33009-5957
(954) 456-0061
Scanning, digitally cleaning and enhancing all these postcards,
locating, adding street and map view, and running this site costs a great deal
so won't you please consider making a donation.
Doing so is fast, safe, and easy through PayPal's online service.
Or, simpler, click on an advertisement banner every so now and then ;).