Business district, Telluride, Colorado. Telluride
is a pitoresque old mining town on Hwy. U. S. 145
surrounded by the most rugged and beautiful mountains
that can be imagined.
Pub. by Sanborn Suvenir Co., Inc., Denver, Colorado
#3870
Made by Dexter, West Nyack, N. Y.
10973-B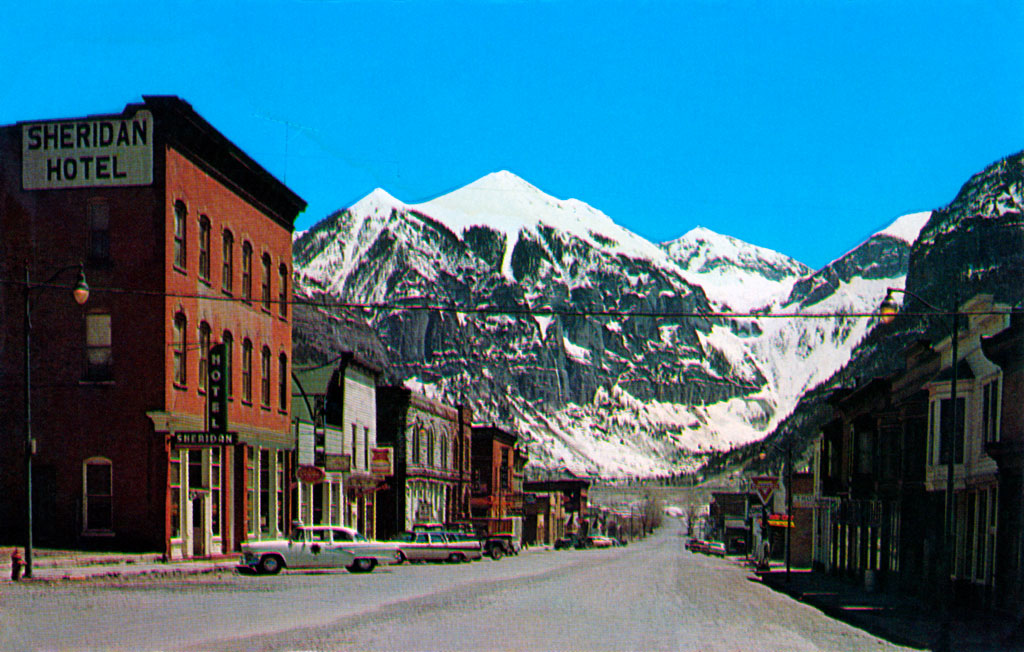 New Sheridan Hotel
231 West Colorado Avenue
Telluride, CO 81435
(970) 728-4351
www.newsheridan.com
Scanning, digitally cleaning and enhancing all these postcards,
locating, adding street and map view, and running this site costs a great deal
so won't you please consider making a donation.
Doing so is fast, safe, and easy through PayPal's online service.
Or, simpler, click on an advertisement banner every so now and then ;).