Harvey's Motel
Mr. & Mrs. Harvey Ctachpole, owners and operators
Pagosa springs, Colorado Phone 968-5715
Two blocks east of center of town on Highway 160.
Photo by O. W. (Mac) MvKinley, Colorado Springs, Colorado
C-20396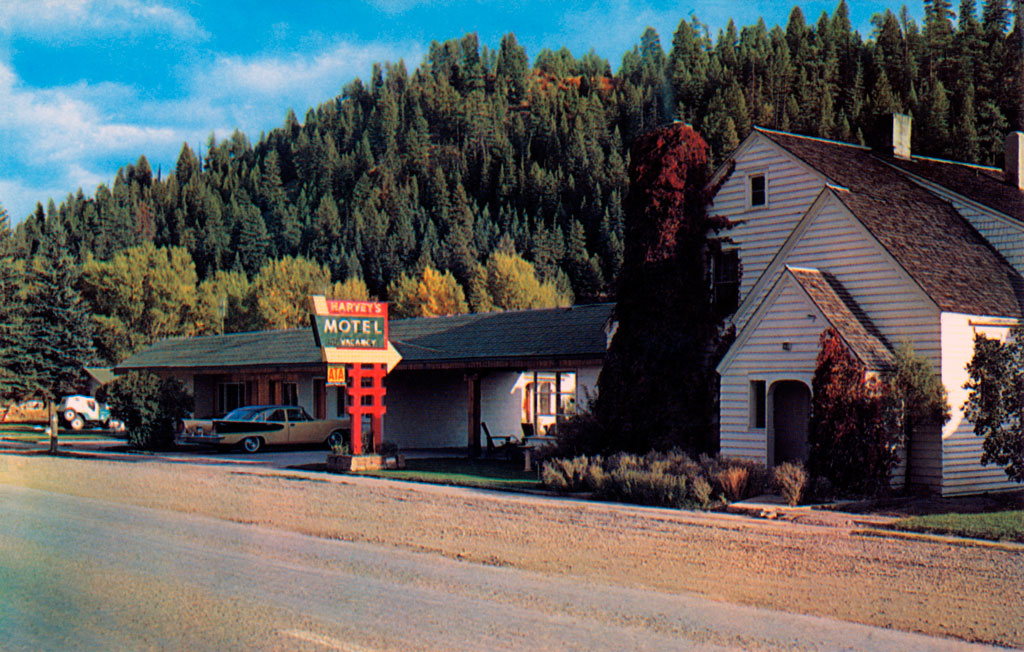 Now is the
Pinewood Inn
157 Pagosa Street
Pagosa Springs, CO 81147
(970) 264-5715
www.pinewoodinn.com
Scanning, digitally cleaning and enhancing all these postcards,
locating, adding street and map view, and running this site costs a great deal
so won't you please consider making a donation.
Doing so is fast, safe, and easy through PayPal's online service.
Or, simpler, click on an advertisement banner every so now and then ;).