Canon City Main Street Scene. Canon City
nestles in a saucer of foothills at the mouth of
Famous Royal Gorge - Gateway to the Marvelous
Rockies. The scenic hub of Colorful Colorado on
U. S. Highway 50, this vacation headquarters is
famous for its Spring Blossom and Music Festival.
Photo by Karl Gebhard
Pub. only by Bob Anderson Postcards, 2304 McArthur, Colo. Sprgs.
Plastichrome by Colourpicture Publishers, Inc., Boston 15, Mass., U.S.A.
A Color Card Creation
P23793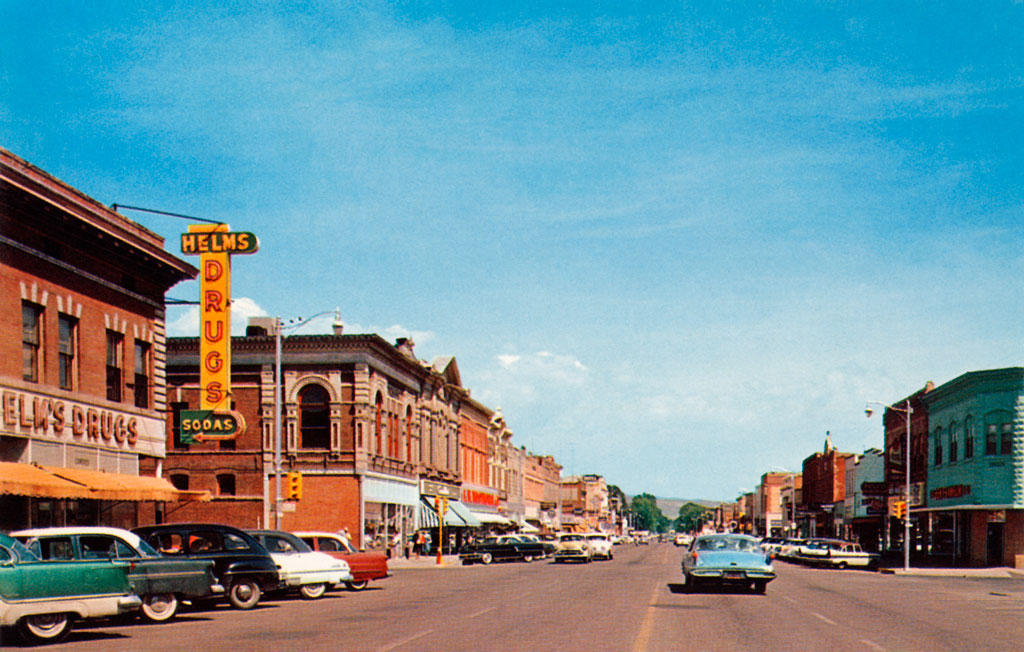 Welcome to The Royal Gorge!
www.canoncitycolorado.com
Scanning, digitally cleaning and enhancing all these postcards,
locating, adding street and map view, and running this site costs a great deal
so won't you please consider making a donation.
Doing so is fast, safe, and easy through PayPal's online service.
Or, simpler, click on an advertisement banner every so now and then ;).