Flamingo Motel
San Ysidro, California
U.S. Hwy. 101 in U.S.A. across from
Tijuana, Mexico
Phone: GArden 8-1682
Heated swimming pool, 30 sound proff rooms –
singles – doubles – suites. Tub baths or full
tile showers. Air foam mattresses. Free 21"
T.V. in every room. Themostatic controlled
heat. Coffee shop in connection with the
motel.
Edwards Color Photo, 224 E. Olive Ave., Burbank, California
C–18023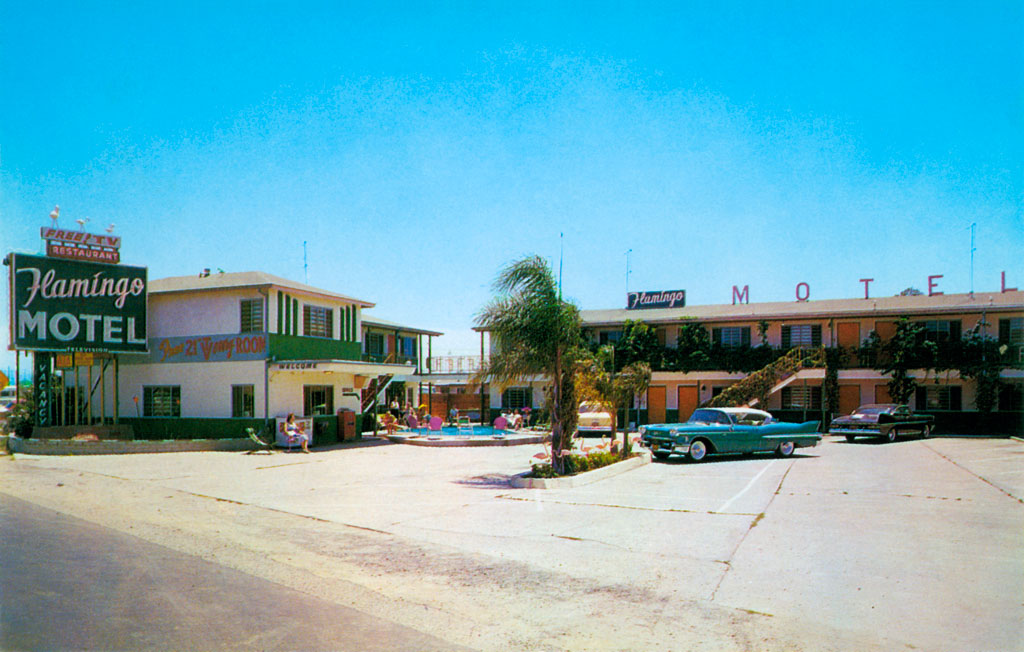 No longer a hotel, now is Kragen-O'Reilly Auto Parts
4550 Border Village Road
San Ysidro, CA 92173
(619) 428-1077
www.oreillyauto.com
Scanning, digitally cleaning and enhancing all these postcards,
locating, adding street and map view, and running this site costs a great deal
so won't you please consider making a donation.
Doing so is fast, safe, and easy through PayPal's online service.
Or, simpler, click on an advertisement banner every so now and then ;).