The Immaculata
University in San Diego
Located in Alcala Park overlooking Mission
Valley and Mission Bay. Because of its com-
manding view it is a landmark for travelers
arriving in San Diego on highways 101 and 80.
Color Photography by George Pressler
D.131–Wesstern Publ. & Nov. Co., 259 So. Los Angeles St., L. A., Calif.
Curteichcolor 3-D Natural Color Reproduction (Reg U. S. A. Pat. Off.)
1DK-1367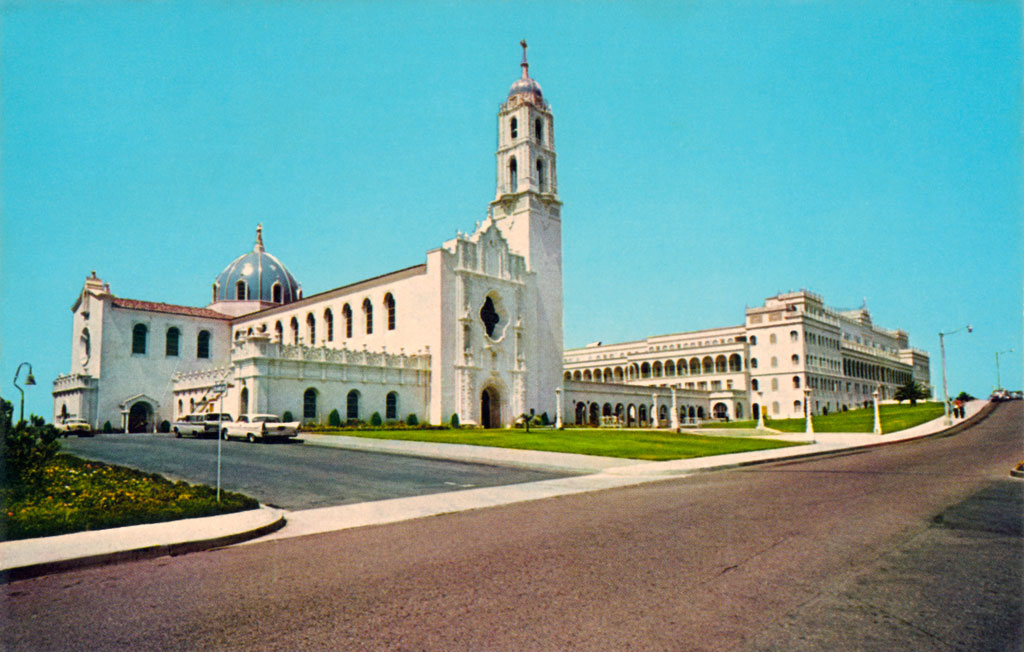 The Immaculata
University of San Diego Campus
5998 Alcalá Park
San Diego, California 92110
(Linda Vista Road & Marian Way)
(619) 574-5700
Fax: (619) 574-5707
For wedding information, please call (619) 574-5704
www.sandiego.edu
Scanning, digitally cleaning and enhancing all these postcards,
locating, adding street and map view, and running this site costs a great deal
so won't you please consider making a donation.
Doing so is fast, safe, and easy through PayPal's online service.
Or, simpler, click on an advertisement banner every so now and then ;).