Bay View TraveLodge
1943 Pacific Highway (U.S. 101)
San Diego 1, California
Phone: BElmont 9-8333
29 units with excellent view of San Diego Bay.
Free TV and Radio in all rooms. Restaurants
nearby. AAA recxeommended.
"Plastichrome" by Colourpicture, Boston 15, Mass. - 6270 Mosley Ave., L.A.
P24941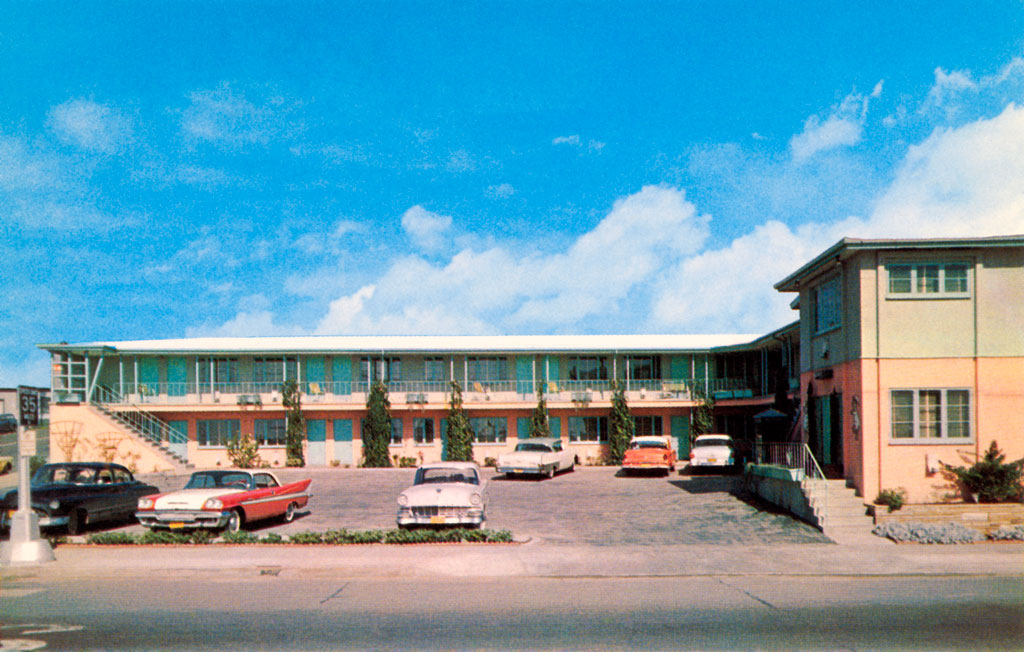 Now is the Marina Inn and Suites
1943 Pacific Highway
San Diego, CA 92101
(619) 232-7551
www.marinainnsd.com
Scanning, digitally cleaning and enhancing all these postcards,
locating, adding street and map view, and running this site costs a great deal
so won't you please consider making a donation.
Doing so is fast, safe, and easy through PayPal's online service.
Or, simpler, click on an advertisement banner every so now and then ;).