Running Springs, California
This popular vacation spot is picturesquely situated among
the pines at the summit of the City Creek Highway. It is in
reality the gateway to the winter sports area and lakes
of the San Bernardino Mountains and is especially well
known for its fine restaurants and tourist accommodations.
Color Photo by David M. Mills
Ferris H. Scott, Santa Ana, Calif.
FS-838
Western Resort Publications, 1320 N. Broadway, Santa Ana, Calif.
S-44851L2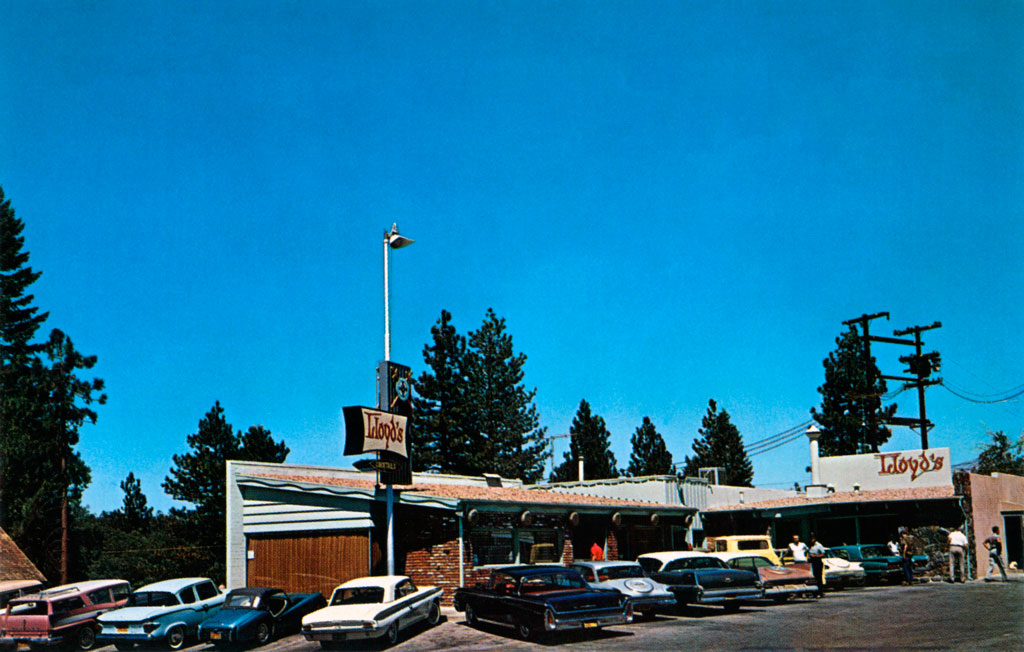 World Famous Lloyds of Running Springs

32114 Hilltop
Running Springs, CA 92382
909-867-5022

Incredible Mountain Location just east of the junction of
Hwy 330 and 18 on the way to Big Bear Lake and Snow Summit,
Snow Valley, and Bear Valley Ski Areas and other Mountain Resorts.
Close to Lake Arrowhead as well. Fifteen to twenty minute
(without traffic or weather) up the mountain from the 210 Fwy
in San Bernardino. About 1 Hour from the East San Gabriel Valley.
Scanning, digitally cleaning and enhancing all these postcards,
locating, adding street and map view, and running this site costs a great deal
so won't you please consider making a donation.
Doing so is fast, safe, and easy through PayPal's online service.
Or, simpler, click on an advertisement banner every so now and then ;).