The Pottery Shack
1212 South Coast Boulevard (U. S. 101-A)
Laguna Beach, California
Begun in 1936 and growing in the manner of "lean-tos
built against lean-tos" this nationally famous tourist
attraction has the "old Laguna" look. Its beautiful out-
door and indoor displays exhibit the largest stock on
the Coast of leading lines of dinnerware and gifts.
MCMVI by Geo. E. Watson, Color Photographer
Mirro-Krome Card by H. S. Crocker Co., Inc., Los Angeles 21, Calif.
Publ. & Distr. by "Golden West" Color Card Co., 2583 Main Ave., L. B. 6, Calif.
GW-356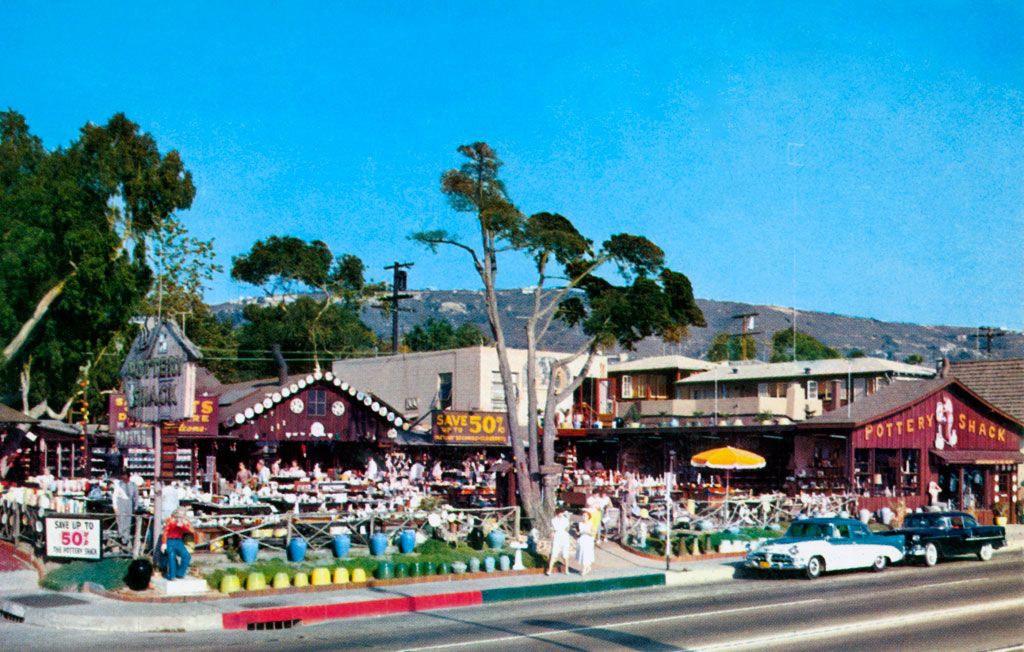 Now "The Old Pottery Place"
home for an array of distinctive shops, food purveyors, and offices
1200 South Coast Highway
Laguna Beach, CA 92651
www.theoldpotteryplace.com
Scanning, digitally cleaning and enhancing all these postcards,
locating, adding street and map view, and running this site costs a great deal
so won't you please consider making a donation.
Doing so is fast, safe, and easy through PayPal's online service.
Or, simpler, click on an advertisement banner every so now and then ;).