L and M Motel
70 Healdsburg Ave., Healdsburg, Calif. 2 blocks
from Memorial Beach, Swimming, Boating, Com-
fort Without Extravagance. Individual Cottages.
Housekeeping Available. 4 blocks from center of
town. Bill and Katy Billings, Managers. 15 Units.
Pub. by B. M. Gaskill, 8736 Graton Rd., Sebastopol, Calif.
Photo by B. M. Gaskill
16061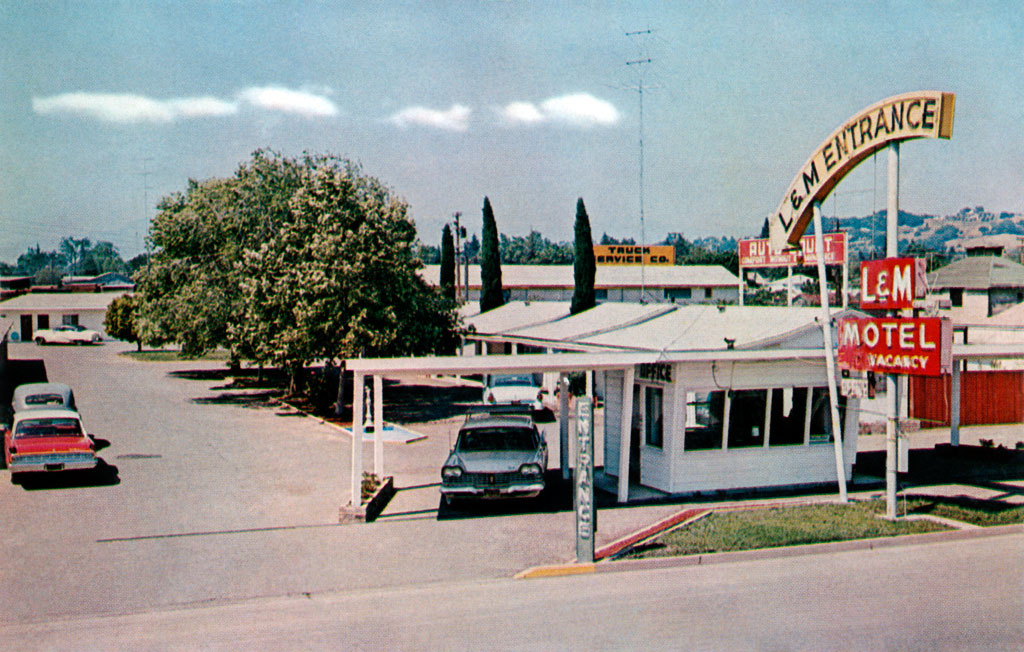 Still there
L & M Motel
70 Healdsburg Avenue
Healdsburg, CA 95448
1-707-433-6528
landmmotel@gmail.com
www.landmmotel.com
Scanning, digitally cleaning and enhancing all these postcards,
locating, adding street and map view, and running this site costs a great deal
so won't you please consider making a donation.
Doing so is fast, safe, and easy through PayPal's online service.
Or, simpler, click on an advertisement banner every so now and then ;).