Rancho Descanso Motel
11707 E. Garvey Ave. (at 5 Points, off San
Bernardino Freeway, at Peck Road, 12 miles from
Downtown L. A.) El Monte, Calif.
Phone: GI 4-1708
12 modern units and completely furnished apt's.,
each with Free TV and courtesy Coffee. Air-
Conditioned by refrigeration. Adjoining &quotThe
Biggest Country Store in the World". Modern
Trailer Park in connection.
"Plastichrome" by Colourpictures, Boston 30, Mass. – 6270 Masley Ave., L. A.
P53953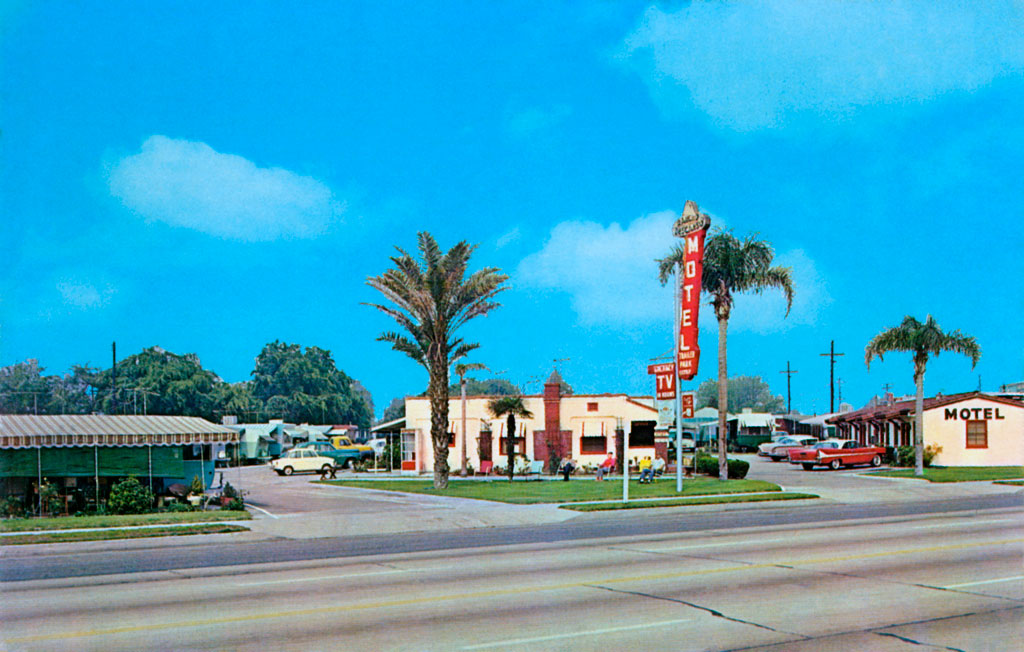 Now is Angel Auto Imports
11707 E Garvey Ave
El Monte, ca 91732-3309
(626) 279-7556
Scanning, digitally cleaning and enhancing all these postcards,
locating, adding street and map view, and running this site costs a great deal
so won't you please consider making a donation.
Doing so is fast, safe, and easy through PayPal's online service.
Or, simpler, click on an advertisement banner every so now and then ;).