Niles
Hotel and Motel
Owned and operated by Mitch & Babe Jurasevich.
120 rooms all with private bath and TV, air-conditioned.
Coffee shop, fountain and lounge for your convenience. Mid-
way on Hiway 395 between Canada and Mexico, and the
shortest route from the north to Reno, Nevada and points
south.
Color by Hildenbrandt Studios, Alturas, Calif.
"Spectra-Color"
Gillick Printing, Inc., Berkeley, Carlifornia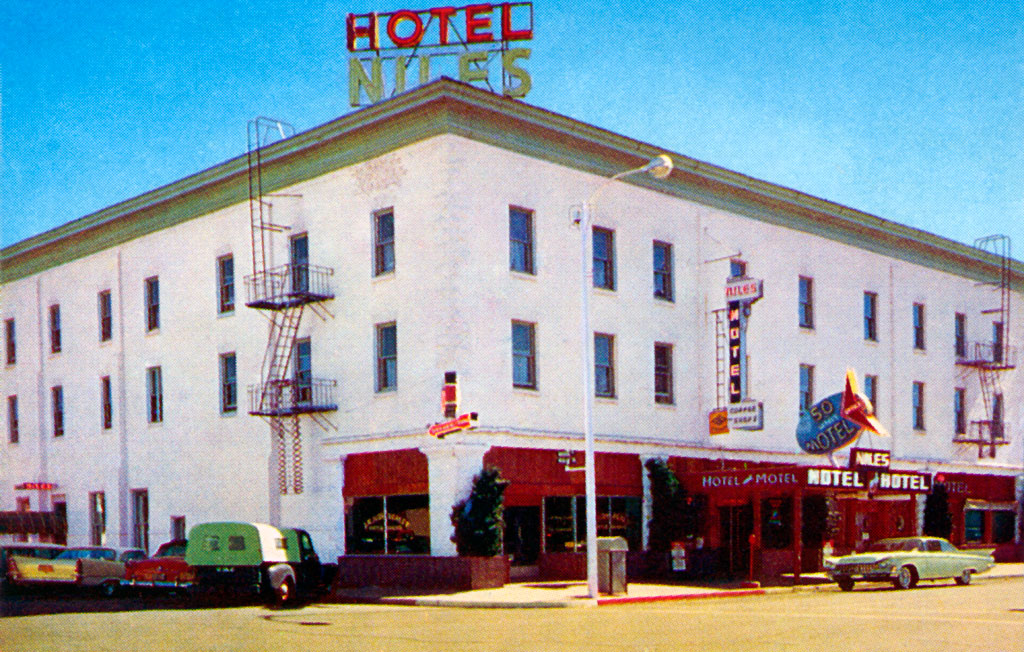 SE Corner Main Street & Modoc Street
Scanning, digitally cleaning and enhancing all these postcards,
locating, adding street and map view, and running this site costs a great deal
so won't you please consider making a donation.
Doing so is fast, safe, and easy through PayPal's online service.
Or, simpler, click on an advertisement banner every so now and then ;).