Inner Harbour
Victoria, B.C.
Cars arriving and departing via the M.V. Coho at
the Black Ball Dock. In the background B.C.'s
stately Parliament Buildings majestically bid you
welcome.
Color Photo by Roy Strable
Natural Color by Mike Roberts, Berkeley 2, Calif.
Pub. and Dist. by Lovick's News Agency, Victoria, B.C.
VT109
C11202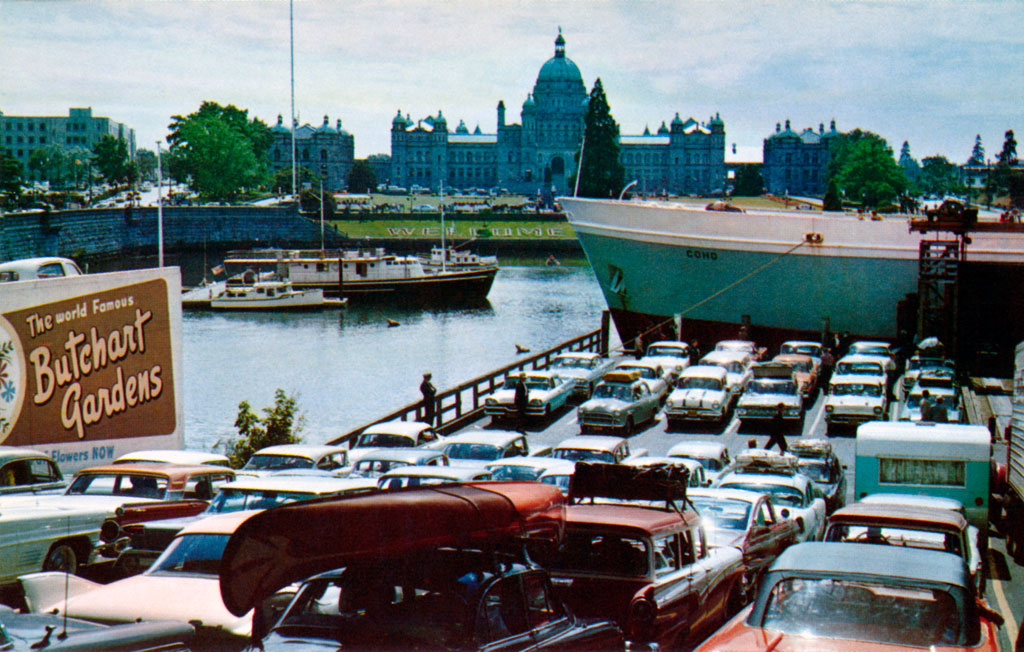 Prince Of Whales Ocean Tours
812 Wharf Street
Victoria, BC V8W 1T3, Canada
(250) 383-4884
www.princeofwhales.com
Scanning, digitally cleaning and enhancing all these postcards,
locating, adding street and map view, and running this site costs a great deal
so won't you please consider making a donation.
Doing so is fast, safe, and easy through PayPal's online service.
Or, simpler, click on an advertisement banner every so now and then ;).