Famous as the "West's Most Western Town",
Scottsdale has retained the architecture of the
Old West. Situated in the center of Arizona's
fabulous resort area, this unique little town is a
congregating point for Indians, cowboys and
tourists. The Lulu Belle Restaurant and Bar is
famous as one of the West's most interesting
showplaces.
Pub. by Petley Studios, 4051 E. Van Buren St., Phoenix, Arizona
Made by Dexter Press Inc., West Nyack, New York
91640-B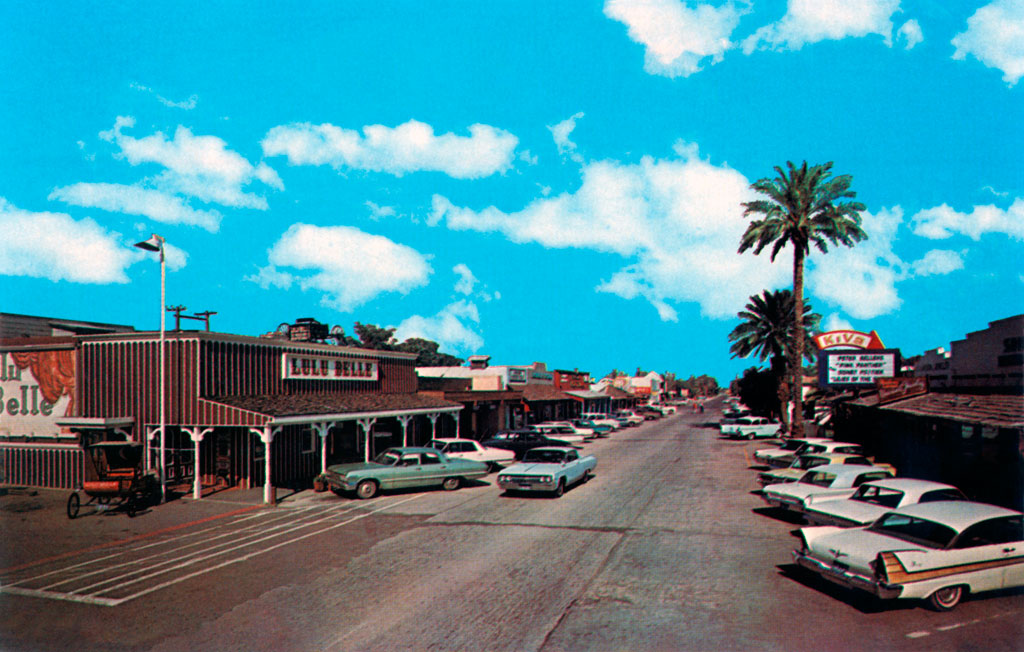 Scanning, digitally cleaning and enhancing all these postcards,
locating, adding street and map view, and running this site costs a great deal
so won't you please consider making a donation.
Doing so is fast, safe, and easy through PayPal's online service.
Or, simpler, click on an advertisement banner every so now and then ;).