Whiskey Row
Prescott, Arizona
So named because of the many Saloons to be
found here in the early days of Prescott.
Color Photo by Harry Raab
Published by Petley Studios, 4051 E. Van Buren, Phoenix, Ariz.
C10820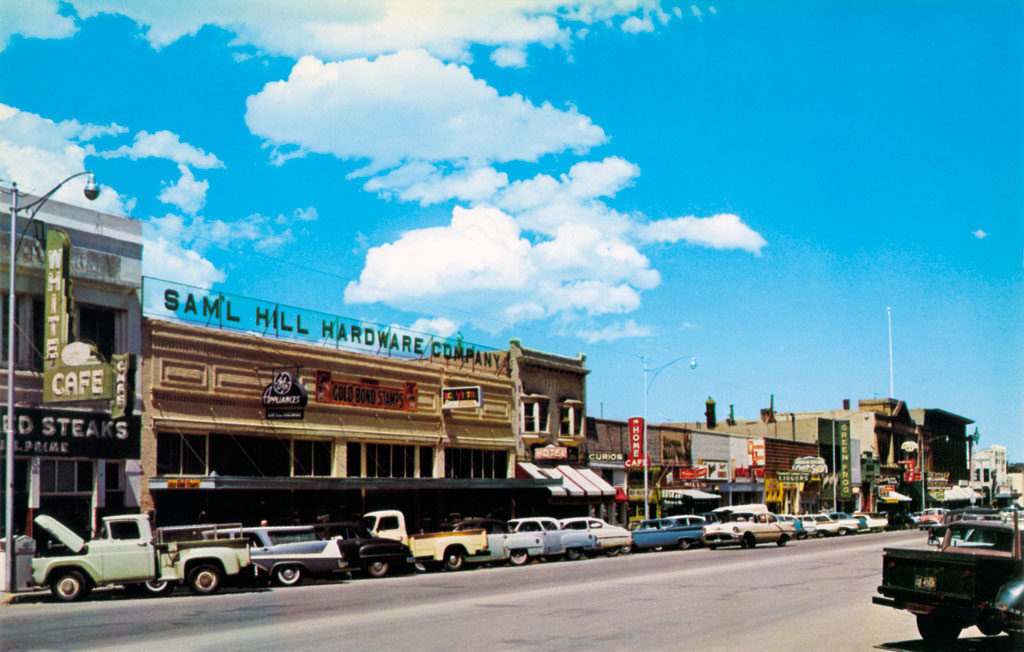 Scanning, digitally cleaning and enhancing all these postcards,
locating, adding street and map view, and running this site costs a great deal
so won't you please consider making a donation.
Doing so is fast, safe, and easy through PayPal's online service.
Or, simpler, click on an advertisement banner every so now and then ;).