Mount Gayler Tower on U. S. 71
In the Boston Mountains
Arkansas Ozarks
With an elevation of 2,358 ft. Mt. Gayler
is the highest point on Scenic U. S. 71. The Tower
provides some beautiful views of the famed
Ozarks. Mount Gayler is located between
Fayetville and Fort Smith.
Curteichcolor 3-D Natural Color Reproduction (Reg U. S. A. Pat. Off.)
1DK-74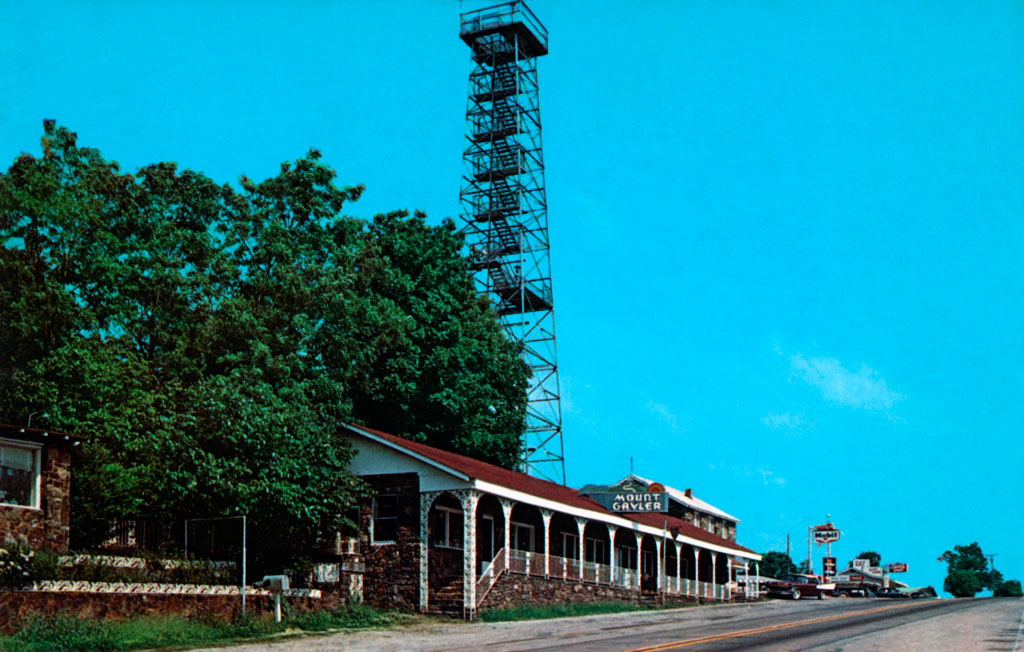 This is one of the Best views of Arkansas I have ever viewed.
Atop the Tower it seems like one can see forever.
The Cost is only $1.00 to walk(climb) to the top and see more of Arkansas that you ever will anywhere else.
www.waymarking.com
Scanning, digitally cleaning and enhancing all these postcards,
locating, adding street and map view, and running this site costs a great deal
so won't you please consider making a donation.
Doing so is fast, safe, and easy through PayPal's online service.
Or, simpler, click on an advertisement banner every so now and then ;).