Anchor Motel
4121 – 3rd Avenue South
(On US 78 East – Connecting US 11, 31 & 280)
Birmingham, Alabama
Telephone: 595-6157
24 Units – Air-conditioned – Restaurants
nearby – TV and Telephone in every room –
Only two miles Downtown. Member American
Motor Hotel Association. American Express
Company Cards honored.
Visit Birmingham – Heart of Dixie!
General Adv. Co., P. O. Box 3496, Birmingham 5, Ala.
Plastichrome by Colourpicture Publishers Inc., Boston 15, Mass., U.S.A.
P42825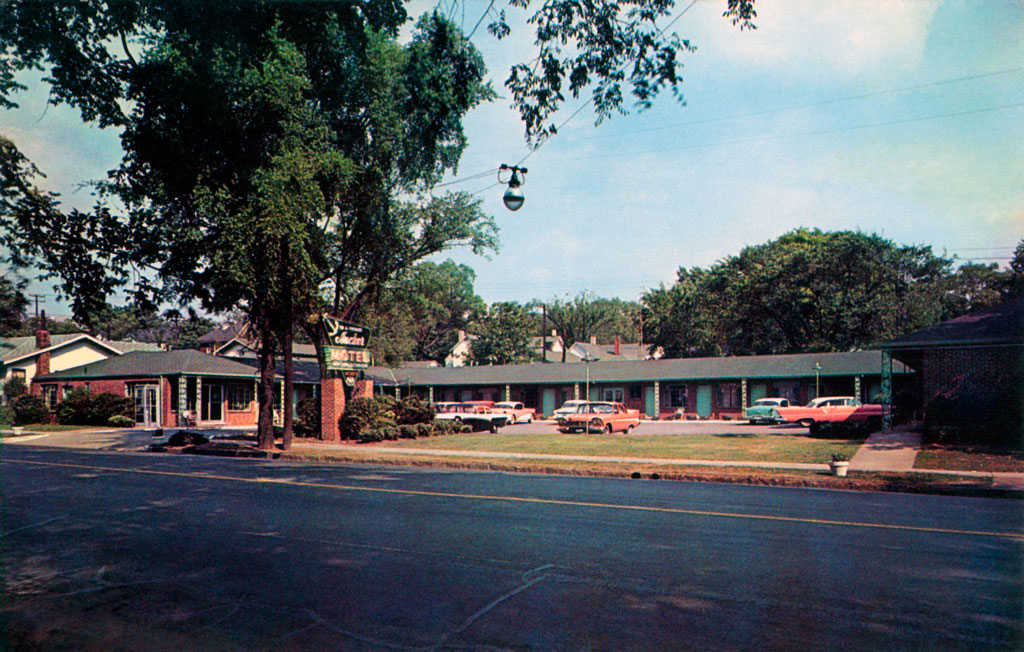 Now the Star Motel
4121 3rd Ave S
Birmingham, AL 35222
205-595-6157
Scanning, digitally cleaning and enhancing all these postcards,
locating, adding street and map view, and running this site costs a great deal
so won't you please consider making a donation.
Doing so is fast, safe, and easy through PayPal's online service.
Or, simpler, click on an advertisement banner every so now and then ;).