Athens Bible School
Athens, Alabama
Established in 1943, Athens Bible School is a
private school with grades 1-12. Operated by
members of the Church of Christ, it is non-
denominational and open to students of all faiths.
Fully accredited.
Alabama Post Card Co., Bessemer, Ala. 35020
Color by Hu Gardner
77259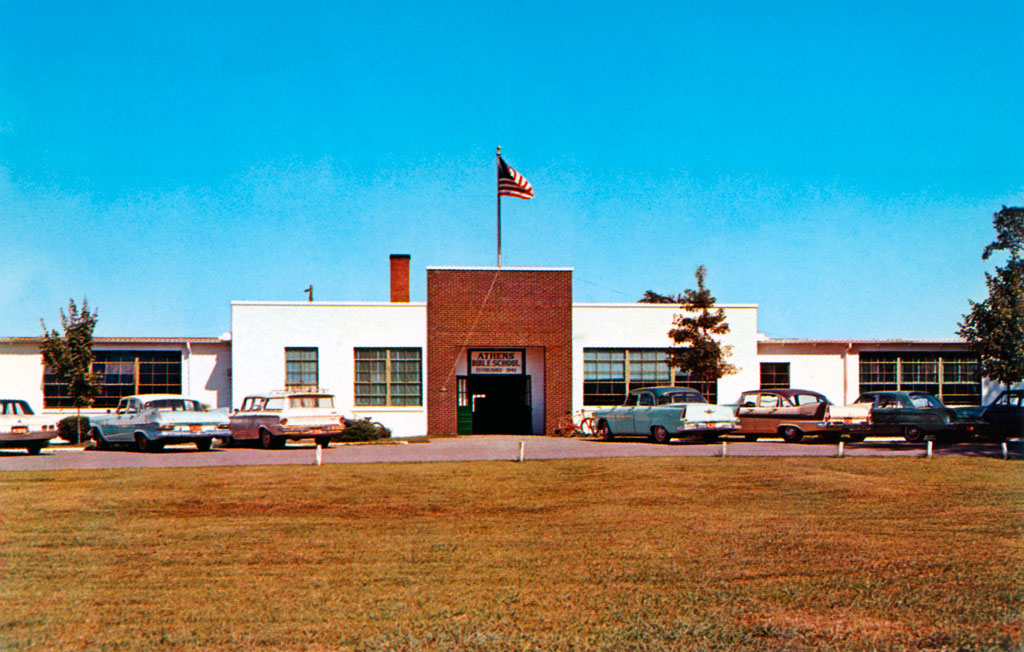 Still there:
Athens Bible School
507 Hoffman Street
Athens, AL 35611
(256) 232 5478
www.athensbibleschool.org
Scanning, digitally cleaning and enhancing all these postcards,
locating, adding street and map view, and running this site costs a great deal
so won't you please consider making a donation.
Doing so is fast, safe, and easy through PayPal's online service.
Or, simpler, click on an advertisement banner every so now and then ;).