The Quail Restaurant
Seating capacity 115 - Private dining room
seating 50 persons - Italian food our specialty.
Steaks - Chicken and Sea Food - 280 by-pass
- Tel. ADams 4-0143
Alexander City, Alabama
W. T. Mc Grady & Frank Lovino, Props.
Published by Colorama, P.O Box 1461, Columbus, Ga.
S24289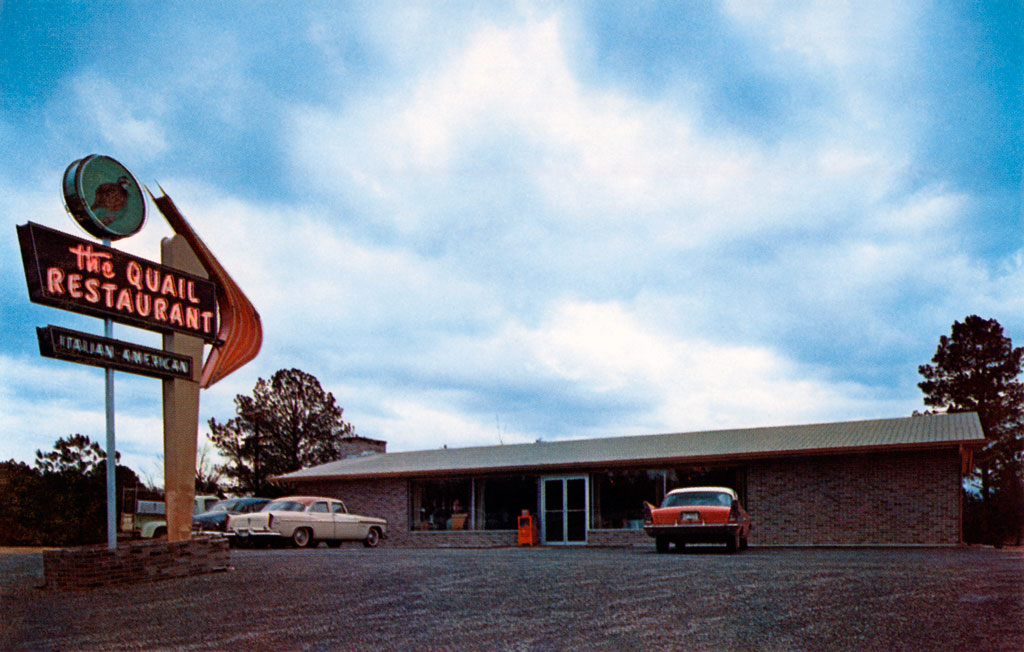 Used to be accross from the
Bob White Motel
280 By Pass, now 930 Airport Dr
Alexander City, AL35010
Scanning, digitally cleaning and enhancing all these postcards,
locating, adding street and map view, and running this site costs a great deal
so won't you please consider making a donation.
Doing so is fast, safe, and easy through PayPal's online service.
Or, simpler, click on an advertisement banner every so now and then ;).