on No. 1 Highway, Medicine Hat, Alberta.
Alberta's Newest and Finest air conditioned Motor Hotel.
48 comfortable Guest Rooms – Coffee Shop –
Dining-Room – Banquet and Meeting Rooms – Gift
Shop – Licensed Premises.
Members of A.M.A. and C.A.A.
Traveltime Product, Made in Vancouver, Canada, by Grant-Mann Lithographers Ltd.
C-537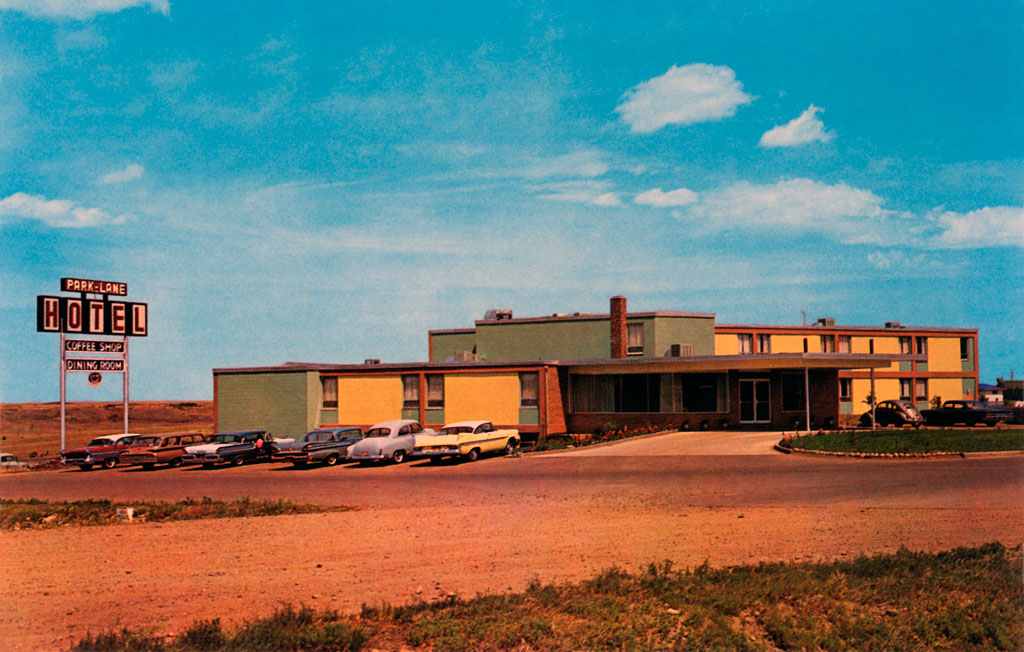 Park Lane Motor Hotel
780 7 Street Southwest
Medicine Hat, AB T1A 4L2
(403) 527-2231

Scanning, digitally cleaning and enhancing all these postcards,
locating, adding street and map view, and running this site costs a great deal
so won't you please consider making a donation.
Doing so is fast, safe, and easy through PayPal's online service.
Or, simpler, click on an advertisement banner every so now and then ;).