Canadian Rockies
Banff Main Street. To enhance the Main
Street of Banff, picturesque floral planters are
placed during the summer , down the center of
the street. Cascade Mountain can be seen in
the background.
Jimmie Shaw
S120
Published & Distributed by Double L Color Productions Ltd.
Made in Canada by
Evergreen Press Limited
Fidelity Color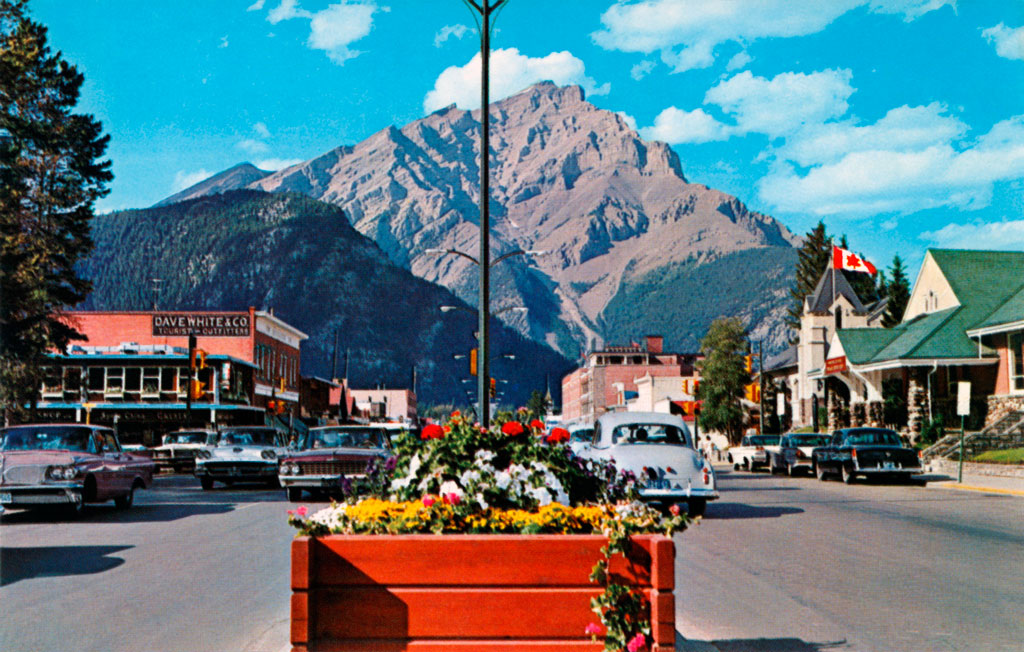 Scanning, digitally cleaning and enhancing all these postcards,
locating, adding street and map view, and running this site costs a great deal
so won't you please consider making a donation.
Doing so is fast, safe, and easy through PayPal's online service.
Or, simpler, click on an advertisement banner every so now and then ;).